Critical transitions in turbulence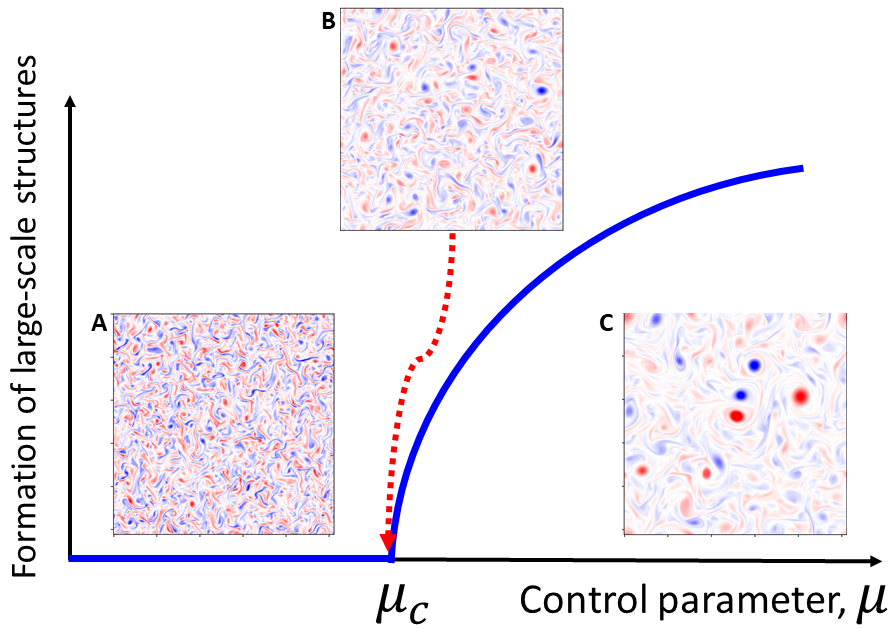 With recent computational advances, careful parameter studies of turbulence transitioning from one regime to the other has become possible. This could be done by varying rotation, layer height, magnetic field strength, or more. These studies show surprising and unexpected behavior: in most cases, turbulent behavior changes sharply at a critical parameter value. Despite more and more studies finding the same critical behavior, an explaination for the existence of these critical points has yet to be found. My work aims to build upon the examples of these critical transitions, but also begin providing understanding for why they might exist to begin with.
Collaborators: Javier Jim&eacutenez, Miguel Bustamante, Alexandros Alexakis , Kannabiran Seshasayanan, François Pétrélis.